Read this article to learn about, 'Windows Server 2022 Features And RDP Benefits'.
Windows Server 2022 Features And RDP Benefits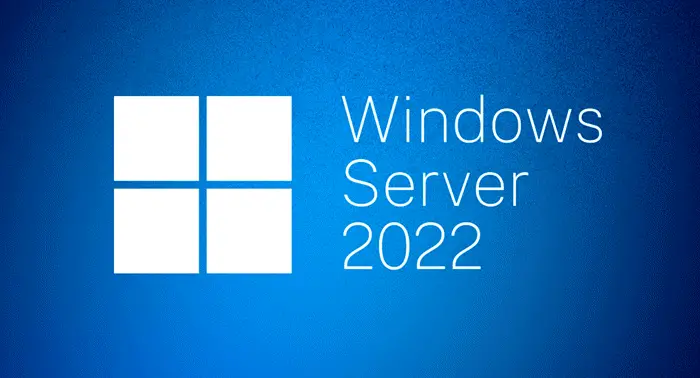 Windows Server 2022 Features
The following are the features of Windows Server 2022:
Security: In the advanced version of the Windows Server, i.e. Windows server 2022, many new features were added. The new security feature in Windows Server 2022 is the defense-in-depth approach to protecting against advanced attacks. Windows Server 2022's modern multi-layer security delivers the overall safety that servers require presently.
Secured core-server: Extra security measures are provided by certified core server hardware from an OEM partner, which is useful in the face of sophisticated attacks. In some of the most data-sensitive businesses, this can provide a higher level of assurance while managing mission-critical information. Using hardware, firmware, and driver capabilities, a Secured-core server can allow extensive Windows Server safety options. Windows Secured-core PCs already have many of these functionalities, and Windows Server 2022 and Secured-core server hardware will also have them. See Secured-core server for additional details.
Hardware root-of-trust: Securing sensitive cryptographic keys and information, such as evaluations of system integrity, is made easier with the introduction of Trusted Platform Module 2.0 (TPM 2.0) safe crypto-processor chips. To ensure that further code executions are safe, TPM 2.0 checks if the server was launched with legitimate code. Features like BitLocker drive encryption make advantage of this hardware root-of-trust.
Firmware Protection: The amount of firmware-based assaults has increased since firmware has elevated rights and is often opaque to specific anti-virus solutions. With the Dynamic Root of Trust for Measurement (DRTM) innovation and the Direct Memory Access (DMA) protection, Protected server CPUs can measure and verify startup procedures.
UEFI secure bot: Protecting your servers from rootkits is made possible by UEFI secure boot. As long as the server has been configured with a secure boot, any firmware or software installed on it will be trusted to work properly. For the server to start, the firmware verifies the signatures of all boot components, including firmware drivers and the operating system. If the signatures are genuine, the server starts up and the firmware hands control over to the operating system (OS).
Virtualization-based security (VBS): Hypervisor-based code integrity and virtualization-based security (VBS) are supported by servers with protected cores (HVCI). To safeguard against bitcoin mining threats, VBS leverages hardware virtualization characteristics to establish and separate a safe memory zone from the main operating system. With VBS' Credential Guard, the operating system cannot obtain user credentials and secrets in a virtual container that is not accessible to the operating system.
Secure Connectivity
Transport: HTTPS and TLS 1.3 are enabled by default on Windows Server 2022
Windows Server 2022 is pre-installed with HTTPS and TLS 1.3 as standard.
Today's networked systems rely heavily on secure connectivity. Using the most widely used internet security protocol, Transport Layer Security (TLS), data is encrypted and transmitted securely between two endpoints using TLS 1.3. On Windows Server 2022, HTTPS and TLS 1.3 are enabled by default, ensuring that the data of clients connecting to the server is protected. Encrypting as much as possible of the handshake is the primary goal of this new kind of cryptography. Discover which TLS versions and cipher suites are supported by the service.
TLS 1.3 is now enabled by default in the protocol layer, but applications and services must actively support it as well. For further details, consult the relevant applications' and services' specifications. In the post Taking Transport Layer Security (TLS) to the next level with TLS 1.3, the Microsoft Security blog goes into much depth.
Azure automate — hotpatch
Azure Automanage's Hotpatch feature is now available in the Windows Server 2022 Datacenter: Azure Edition. After one new Windows Server Azure Edition virtual device is installed, it doesn't need to be restarted for upgrades to be applied. The documentation for Azure Automanage can provide extra details.
Networking performance
UDP performance improvements
As the prevalence of RTP and bespoke (UDP) streaming and gaming protocols grows, so does the use of UDP as a protocol for network traffic. Created based on UDP, the QUIC protocol enhances productivity to the same level as TCP. Windows Server 2022 will include UDP Segmentation Offload, which is significant (USO). The network adapter's specialized hardware handles the majority of the work necessary to send UDP packets via USO. UDP Receive Side Coalescing (UDP RSC) is a complement to USO, which minimizes CPU utilization for UDP processing by coalescing packets. There have also been thousands of enhancements to the transmission and reception of UDP information. Microsoft's Windows Server 2022 and the next Windows 11 both feature this new feature.
Storage
Storage Migration Service
Storage Migration Service improvements in Windows Server 2022 make it simpler to migrate data to Windows Server or Azure from a wider range of sources. The Storage Migration Server orchestrator on Windows Server 2022 has the following characteristics:
Transfer local users and groups to the brand-new machine.
It is possible to move storage away from failover clusters, to failover clusters, or stand-alone servers, as well as between the two.
Samba-enabled Linux servers can be used to migrate data.
Using Azure File Sync, you may more easily synchronize migrated shares into Azure.
Make the switch to newer networks, such as Azure's
Windows servers and clusters can be used to migrate NetApp CIFS servers from the NetApp FAS arrays.
RDP Benefits
Safe connection
Freedom to work from anywhere
Cost-effective.
CONCLUSION
After reading this article, you might have got a good knowledge about, 'Windows Server 2022 Features And RDP Benefits'. You can also read this article to know about, 'how a VPS works.
You can buy cheap and dedicated RDP with the new features of the windows server 2022 from amazingrdp.com.
You can also read this article on, 'what is Admin RDP?| Benefits of Admin RDP'.