Indian RDP
Looking For Full Admin 100% Clean Indian RDP
Full Root Admin Access Non-Shared Indian RDP with Stable Network
Indian RDP Plans
Free VPS Control Panel, to control your VPS hardware(restart, shutdown, reinstall, reset the password, and more features) with no additional setup fees
Indian RDP #1
Cheap Indian RDP
$9.99
Per Month

    1 vCPU 2.60Ghz

    1 GB RAM

     30 GB SSD Disk 

    100 GB 1GBPS Bandwidth

    Full root Admin Access

    O/S: Windows Server 2012/2019



    Location: Mumbai, IN

    1 Dedicated I.P Address

     VPS Control Panel 

    100% Uptime Guarantee

    Setup Time: Instant Delivery
Indian RDP #2
Pro Indian RDP
$14.99
Per Month

    1 vCPU 2.60Ghz

    2 GB RAM

     50 GB SSD Disk 

    250 GB 1GBPS Bandwidth

    Full root Admin Access

    O/S: Windows Server 2012/2019



    Location: Mumbai, IN

    1 Dedicated I.P Address

     VPS Control Panel 

    100% Uptime Guarantee

    Setup Time: Instant Delivery
Indian RDP #3
Optimised Indian RDP
$24.99
Per Month

    2 vCPU 2.60Ghz

    4 GB RAM

     80 GB SSD Disk 

    0.4 TB 1GBPS Bandwidth

    Full root Admin Access

    O/S: Windows Server 2012/2019



    Location: Mumbai, IN

    1 Dedicated I.P Address

     VPS Control Panel 

    100% Uptime Guarantee

    Setup Time: Instant Delivery
Indian RDP #4
Exclusive Indian RDP
$39.99
Per Month

    4 vCPU 2.60Ghz

    6 GB RAM

    150 GB SSD Disk 

    0.7 TB 1GBPS Bandwidth

    Full root Admin Access

    O/S: Windows Server 2012/2019



    Location: Mumbai, IN

    1 Dedicated I.P Address

     VPS Control Panel 

    100% Uptime Guarantee

    Setup Time: Instant Delivery

    Dual Xeon® E5-2670

    8 Core @2.60Ghz       Speed

    32 GB (DDR4) RAM

    1 TB HDD Storage

    15 TB Bandwidth
Plan #2
$129.99
Per Month

    Xeon® E5-2630L v3

    16C/32T @2.40Ghz CPU Speed

    64 GB (DDR4) RAM

    1.6 TB SSD Storage

    10 TB Bandwidth
Plan #3
$149.99
Per Month

    Xeon® E5-2670

    16C/32T @3.60Ghz CPU Speed

    96 GB (DDR4) RAM

    480GB SSD, 2 TB HDD Storage

    15 TB Bandwidth
Plan #4
$219.99
Per Month

    Xeon® E5-2630L v3

    16C/32T @2.60Ghz CPU Speed

    256 GB (DDR4) RAM

    4x 960GB SSD Storage

    20 TB Bandwidth
Plan #5
$499.99
Per Month

     Xeon® E5-2683 v4

    32C/64T @2.10Ghz       Speed

    512 GB (DDR4) RAM

    4x 1.92TB  SDD Storage

    25 TB Bandwidth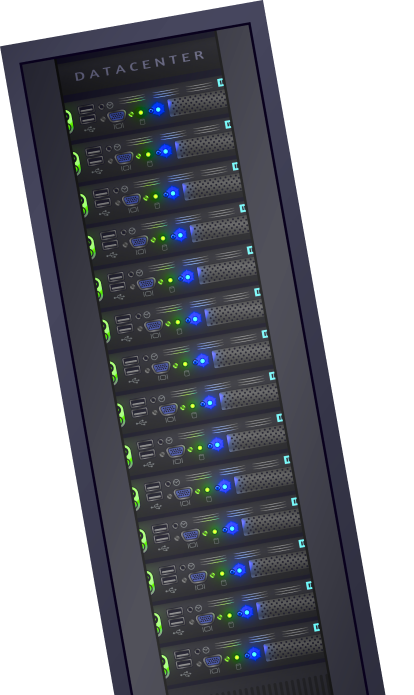 Pure 

SSD Disk Space

Dedicated IP Address

Optimized Botting RDP

Easy Payment Options

0-1ms Low Latency

Full Admin Access
What is Indian RDP?
Looking For Full Admin 100% Clean Indian RDP
Free VPS Control Panel, to control your VPS hardware(restart, shutdown, reinstall, reset the password, and more features) with no additional setup fees

Reliability & Performance
Enterprise pure ssd hardware, quality premium bandwidth datacentres, stable networks, instant deployed.

Custom Configuration
Can't find a suitable package? Want a custom plan?
We have a mix of hardware and can offer specialized solutions with unusual requirements, SSD storage, HDD storage, higher bandwidth, more IP addresses, or other customizations. contact support for more details.

Continuous Security & Backup
Our servers own enough technical resource to prevent any sort of security breach or cyber-attack. Our backup system(DDoS) will keep your data intact.

Easy Payment Mode
Now buy Graphic Card RDP with all your favorite payment mode bitcoin, PayPal, Perfect Money, Skill, WebMoney, Payeer, Credit Card, Debit Card, Gift Vouchers, Payoneer, Alt Coins and more.

Josef (TrustPilot)
I've been with AmazingRDP for about a year now, using their GPU Dedicated RDP with nvidia gtx 1080 8gb card for my android emulator work, work effectively with no lag. Their invoicing team is also great, sending extremely polite reminders on the few occasions that I've forgotten to pay the invoice in the first week.

Rakesh Kumar (TrustPilot)
I have just tested the Beast Dedicated Rdp recently, I am satisfied so far, fast technical support which I did not see from my former Suppliers. I hope it will continue like this in the days and months to come. Moreover, they give me additional discount on my recurring bills.

Олег Духовный(TrustPilot)
Bought the Cheap RDP plan from AmazingRDP, really didn't like it because of shared Concept, So they offered me Europe Dedicated Server at very good discount just to keep me as a client, Currently use it from last 6 month at same discount pricing with no lag and quick team support.