Indian RDP
Looking For Full Admin 100% Clean Indian RDP
Full Root Admin Access Non-Shared Indian RDP with Stable Network
Indian RDP Plans
Free VPS Control Panel, to control your VPS hardware(restart, shutdown, reinstall, reset the password, and more features) with no additional setup fees
Indian RDP #1
Cheap Indian RDP
$9.99
Per Month

    1 vCPU 2.60Ghz

    1 GB RAM

     30 GB SSD Disk 

    100 GB 1GBPS Bandwidth

    Full root Admin Access

    O/S: Windows Server 2012/2019



    Location: Mumbai, IN

    1 Dedicated I.P Address

     VPS Control Panel 

    100% Uptime Guarantee

    Setup Time: Instant Delivery
Indian RDP #2
Pro Indian RDP
$14.99
Per Month

    1 vCPU 2.60Ghz

    2 GB RAM

     50 GB SSD Disk 

    250 GB 1GBPS Bandwidth

    Full root Admin Access

    O/S: Windows Server 2012/2019



    Location: Mumbai, IN

    1 Dedicated I.P Address

     VPS Control Panel 

    100% Uptime Guarantee

    Setup Time: Instant Delivery
Indian RDP #3
Optimised Indian RDP
$24.99
Per Month

    2 vCPU 2.60Ghz

    4 GB RAM

     80 GB SSD Disk 

    0.4 TB 1GBPS Bandwidth

    Full root Admin Access

    O/S: Windows Server 2012/2019



    Location: Mumbai, IN

    1 Dedicated I.P Address

     VPS Control Panel 

    100% Uptime Guarantee

    Setup Time: Instant Delivery
Indian RDP #4
Exclusive Indian RDP
$39.99
Per Month

    4 vCPU 2.60Ghz

    6 GB RAM

    150 GB SSD Disk 

    0.7 TB 1GBPS Bandwidth

    Full root Admin Access

    O/S: Windows Server 2012/2019



    Location: Mumbai, IN

    1 Dedicated I.P Address

     VPS Control Panel 

    100% Uptime Guarantee

    Setup Time: Instant Delivery

    Dual Xeon® E5-2670

    8 Core @2.60Ghz       Speed

    32 GB (DDR4) RAM

    1 TB HDD Storage

    15 TB Bandwidth
Plan #2
$129.99
Per Month

    Xeon® E5-2630L v3

    16C/32T @2.40Ghz CPU Speed

    64 GB (DDR4) RAM

    1.6 TB SSD Storage

    10 TB Bandwidth
Plan #3
$149.99
Per Month

    Xeon® E5-2670

    16C/32T @3.60Ghz CPU Speed

    96 GB (DDR4) RAM

    480GB SSD, 2 TB HDD Storage

    15 TB Bandwidth
Plan #4
$219.99
Per Month

    Xeon® E5-2630L v3

    16C/32T @2.60Ghz CPU Speed

    256 GB (DDR4) RAM

    4x 960GB SSD Storage

    20 TB Bandwidth
Plan #5
$499.99
Per Month

     Xeon® E5-2683 v4

    32C/64T @2.10Ghz       Speed

    512 GB (DDR4) RAM

    4x 1.92TB  SDD Storage

    25 TB Bandwidth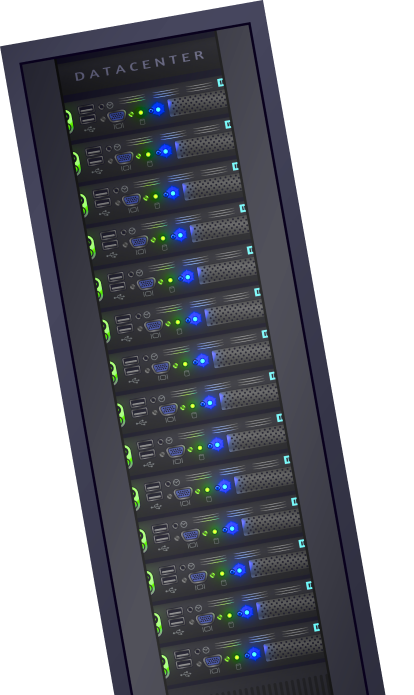 AmazingRDP Features & Technical Specifications

    Pure SSD Disk Space



    Dedicated IP Address



    Optimized Indian RDP



    Easy Payment Options



    0-1ms Low Latency



    Full Admin Access 
What is Indian RDP?
Looking For Full Admin 100% Clean Indian RDP
Free VPS Control Panel, to control your VPS hardware(restart, shutdown, reinstall, reset the password, and more features) with no additional setup fees

Reliability & Performance
Enterprise pure ssd hardware, quality premium bandwidth datacentres, stable networks, instant deployed.

Custom Configuration
Can't find a suitable package? Want a custom plan?
We have a mix of hardware and can offer specialized solutions with unusual requirements, SSD storage, HDD storage, higher bandwidth, more IP addresses, or other customizations. contact support for more details.

Continuous Security & Backup
Our servers own enough technical resource to prevent any sort of security breach or cyber-attack. Our backup system(DDoS) will keep your data intact.

Easy Payment Mode
Now buy Graphic Card RDP with all your favorite payment mode bitcoin, PayPal, Perfect Money, Skill, WebMoney, Payeer, Credit Card, Debit Card, Gift Vouchers, Payoneer, Alt Coins and more.

Travis Darien (TrustPilot)
I am using their Indian RDP Plan with full admin access and free control panel, this made my work easy as I can reboot, restart and change my password anytime without any restriction. These guys have provided me with everything that I need for my website server and security. At Amazingrdp, Indian RDP is available with instant delivery, and you can pay with a credit card, cryptocurrency, and more payment options available. Value for money. Highly recommended.

Vin Ansel (TrustPilot)
Well after using Indian RDP for more than 5 months from Amazingrdp, I can just say they are giving the best service at an affordable price and I'm not going to purchase from any other RDP Provider. I've purchased their Indian RDP Plan#4 with Full root admin access, and with 100% Uptime Service Guarantee. I am totally satisfied with their service and support. Best of the best without any doubt.

Lorrin Jerome (TrustPilot)
These guys have the best Indian RDP plan in the whole arena. I have used many providers but these guys are most promising in every aspect you see, whether, it's their specs, pricing, discounts, service, or the overall purchase experience, and these lead me to end up buying from them about 20-30 plans, including 10 Indian RDP and some Private RDP and Dedicated RDP. Thank you very much, I will recommend other friends for your services.
Remote Desktop Protocol (FAQs)
What is Remote Desktop Protocol (RDP)?
The remote desktop protocol is an approach to accessing windows from a remote area without really accessing your device from its actual location. Moreover, the users using the remote desktop protocol can utilize their windows platform anytime and any place they want. The remote desktop protocol is a product from Microsoft Corporation. 
How to Connect RDP Through Desktop?
Here are the steps to connect RDP Through Desktop:
1. Window key +R, enter the command "mstsc", and click on the OK button.
2. Enter the RDP IP Address, and click on connect.
3. Click on "Use another account".
4. Type "username" & "password", and click on OK Button.
5. You can checkmark" Remember my credentials"(optional) and click on the Ok button.
6. Checkmark on " Don't ask me again for connections to this computer", and click on the "Yes" button.
7. Now you are connected.
Or You Can Read Our Blog "Here How To Connect RDP Through Desktop".
What's your setup time for the servers, once the payment is confirmed?
Usually the RDP details are delivered within 15-30 mins of payment. However, in some cases, it may take 12-24 hours. 
Do you provide a Trial/Demo On Your Plans?
Yes, we provide trial/demo on our shared plan and on private plans only. No trial/demo is available on any Dedicated Plan and Residential Plan. 
Which Payment Gateways are Available? Is there any Money Back Guarantee?
We Accept Payment via Bitcoin, Perfect Money, WebMoney, Credit Card, Debit Card, PayPal, Payoneer, PayTM(Indian Users), Instamojo(Indian Users), and Bank Transfer(Indian Users). Yes, we have 24 hours money-back Guarantee. Kindly read our Refund Policy Carefully before placing an order.
Note: No refund is applicable on any Dedicated and Residential plans due to the nature of service.
For what purpose is RDP used?
1. Nowadays RDP is widely used around the world for bloggers, Encoders, Uploaders, Torrenters, YouTubers, and many more categories.
2. It is used for Uploading/Downloading software, Movies, Torrents Etc. also used for Encoding Videos for Fast Encoding.
3. If you're a Website Developer, Website Designer, Freelancer, or Digital Marketer, then you need an RDP to get rid of Load Shedding/Power Loss and never lose your online work again and work in Powerful Systems.