Netherlands Dedicated Server
Netherlands Dedicated Server
Plans
Netherlands
Dedicated
RDP#1
$119
Per Month

    Intel E3 1270 V6 (4×3.8 Ghz)


    2 x 500GB SSD STORAGE

    32 GB  RAM

    1 Gbps UPLINK

    30TB BANDWIDTH
Netherlands
Dedicated
RDP#2
$149
Per Month

    Xeon E-2146G (6 x 3.5 GHz)


    500GB SSD STORAGE

    32 GB  RAM

    1 Gbps UPLINK

    30TB BANDWIDTH
Netherlands
Dedicated
RDP#3
$199
Per Month

    2x Intel E5 2695 V2 (24 x 2.4 GHz)


    2 x 500GB SSD STORAGE

    128 GB  RAM

    1 Gbps UPLINK

    30TB BANDWIDTH

    Dual Xeon® E5-2670

    8 Core @2.60Ghz       Speed

    32 GB (DDR4) RAM

    1 TB HDD Storage

    15 TB Bandwidth
Plan #2
$129.99
Per Month

    Xeon® E5-2630L v3

    16C/32T @2.40Ghz CPU Speed

    64 GB (DDR4) RAM

    1.6 TB SSD Storage

    10 TB Bandwidth
Plan #3
$149.99
Per Month

    Xeon® E5-2670

    16C/32T @3.60Ghz CPU Speed

    96 GB (DDR4) RAM

    480GB SSD, 2 TB HDD Storage

    15 TB Bandwidth
Plan #4
$219.99
Per Month

    Xeon® E5-2630L v3

    16C/32T @2.60Ghz CPU Speed

    256 GB (DDR4) RAM

    4x 960GB SSD Storage

    20 TB Bandwidth
Plan #5
$499.99
Per Month

     Xeon® E5-2683 v4

    32C/64T @2.10Ghz       Speed

    512 GB (DDR4) RAM

    4x 1.92TB  SDD Storage

    25 TB Bandwidth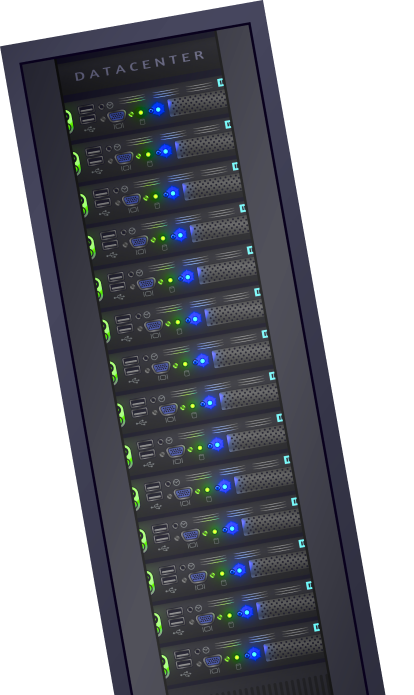 Pure 

SSD Disk Space

    100% Clean IP Address

    Optimized Forex RDP

    Easy Payment Options

    0-1ms Low Latency

    Full Admin Access
What is Netherlands
Dedicated RDP?
If you are looking for RDP with low latency, 100% private server, full admin access for your forex trading, Forex RDP enhanced performance, security, and ease-of-use with all EA, Broker, Platform Allowed on Server.

Our Guarantee of Quality
AmazingRDP was formed with a motive to give Remote Desktop Servers (RDP) to people at very less and effective cost. We always focus on one slogan, "why you worry". Well, this slogan may look like different from RDP Selling site, but it's actually for our clients who buy RDP from us and gets very excellent support from us every time on every server they buy. Some of you also think that what's the reason for giving such low prices for their plans, are they fraud or something? Well, that's nice doubt, but these prices are only possible by thinking of fewer profits by us !!

Advanced Hardware
We integrate the most advanced hardware type and generations to offer seamless results to all our clients. All our software and hardware are superior, and we source all our servers from the reputed and approved seller.

Same IP Renewal
All our Residential RDP has auto-renewal feature in which you can use the same IP address for as long as you want without any issue, this way your PayPal and other business work are more secure and other organization treat it as a legit account. Just pay your due on time to avoid any kind of suspension.

Easy Payment Mode
Now buy Residential RDP with all your favorite payment mode bitcoin, PayPal, Perfect Money, Skill, WebMoney, Payeer, Credit Card, Debit Card, Gift Vouchers, Payoneer, Alt Coins and more.
Amazingrdp Guarantees
Pre-Installed Software's In RDP Server & 24 Hours Money-back Guarantee




Antiman Aenoheso (TrustPilot)
I have been using the Netherlands Dedicated Server service for a long time, with 100% availability for the services running in that VPS. Speed is good, and the personal treatment is superb. I recommend this company to all of my friends, well done guys, love you.

Dallas Malakai (TrustPilot)
Every time I need to buy a new Rdp, I go directly to Amazing Rdp. That's because I can reach customer service anytime via chat. I purchased Netherlands Dedicated Server from them, it also has virtualization enabled. A guy called Mark from customer service is one of my favorites. He is super cool and knows how to treat the customers.

Hyrum Timmy (TrustPilot)
I've been a premium user since 2018, with great customer service and great prices. They are great in all aspects. Earlier I was using their shared plan, but now I moved to dedicated servers. Currently, I'm using their Netherlands Dedicated Server, with 128GB RAM, and 30 TB bandwidth, along with a Dedicated Control panel. They are the best RDP provider.
Remote Desktop Protocol (FAQs)
What are the differences between a Private RDP VPS and Dedicated Server for Hosting?
Private RDP VPS are virtual servers with virtual CPU and environment whereas Dedicated Plans are bare metal servers with physical CPU and environment.
When you buy a Dedicated Server for hosting, you receive one physical server with the highest level of access as well as complete freedom over its usage. Unlike a Cloud VPS, there is no virtualization layer with Dedicated Hosting Servers so all its physical resources are available to you. A Dedicated Server also allows you full management control over its configuration and installations.
What are the benefits of SSD Storage?
SSD Dedicated Servers provide twice as much speed over HDD in I/O Benchmarking tests. Unlike HDD, SSD doesn't have any moving parts to read/write data. Instead, information is stored in microchips. This difference is what makes SSD so much faster.
What's your setup time for the servers, once the payment is confirmed?
Usually the RDP details are delivered within 15-30 mins of payment. However, in some cases, it may take 12-24 hours. 
* For All The Dedicated Server, Estimate Delivery Time is 24-48 hours.

Do you provide a Trial/Demo On Your Netherlands Dedicated Server Plans?
We provide trial/demo on our shared plan and on private plans only.
No trial/demo is available on any Netherlands Dedicated Plans and Residential Plans. 
Which Payment Gateways are Available? Is there any Money Back Guarantee?
We Accept Payment via Bitcoin, Perfect Money, WebMoney, Credit Card, Debit Card, PayPal, Payoneer, PayTM(Indian Users), Instamojo(Indian Users), and Bank Transfer(Indian Users). Yes, we have 24 hours money-back Guarantee. Kindly read our Refund Policy Carefully before placing an order.
Note: No refund is applicable on any Dedicated and Residential plans due to the nature of service. 
Do You Offer Discounts On Your Netherlands Dedicated Servers??
Yes, we offer discounts on our Semi-Annual and Annual plans Billing Cycle.