---
Debian and Ubuntu are two of the most famous Linux systems – and are also related! But which one to take? In this article, we will talk about Debian vs Ubuntu.
are you also confuse about which Distribution is better for your Service, then let's check out together, it's not easy to find out but we can take some research and survey about both of these distributions, maybe you will find many articles around the internet about Ubuntu VS Debian or Debian VS Ubuntu, but we will make it some differences in this article. For the beginning we will make it easier for you, we will go through some historical resources about Ubuntu and Debian.
So at first if you want to know about Debian vs Ubuntu then Some knowledge about Linux is necessary. Although Debian and Ubuntu are both part of the Linux distributions, there are still some differences between the operating systems and specifications. In this article Debian vs Ubuntu, we will give you an overview of the advantages and disadvantages of both systems and whether Ubuntu or Debian is better suited for Linux beginners. – Debian vs ubuntu.
A Short Details About Linux:
Linux® is an open-source free and fast operating systems (OS) like Windows or Mac Os. Linux has many distributions, There are over 600 Linux distros and about 500 in active development.  However, most Linux operating systems are free and can be configured much more freely.
Linux is seen by many as the operating system for tinkerers and nerds, free and fast, but difficult to understand for laypeople and time-consuming to set up. But the latter could change now.
Compilations of the operating system with selected auxiliary and application programs (distributions) are available for free download on the Internet or can be obtained for a small fee from so-called distributors (e.g. SuSE). A very popular Linux distribution at the moment is Ubuntu Linux, which is particularly suitable for beginners.
What is the meaning of distribution in Linux?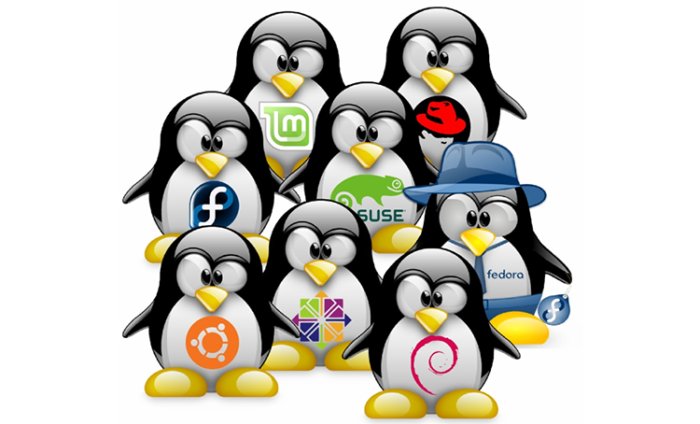 In software, a distribution is a compilation of different components into a meaningful whole, so that a user can then work with it. Linux distributions contain various shells, an X Windows system, window managers, and various desktops such as KDE or Gnome. Most distributions also contain other application programs such as Office packages (eg Open Office), browsers, e-mail programs, programs for image display and image processing, etc.
There are many distributions available on the internet Like six hundred distributions, but from there most important ones Distributions are the basis for many other distributions are Debian and Red Hat. because of this, we will pick  Debian vs ubuntu topic. Some of the most popular Linux distributions besides Debian and Red Hat are Ubuntu, OpenSUSE, Fedora, Mandriva Linux, and Arch Linux.
What does the name "Debian" mean?
Ian Murdock is the founder of Debian, Debian was first released on August 16, 1993. The system was Called initially "the Debian Linux Release". The name "Debian" comes from the creator of the distribution, Ian Murdock, who formed the name from the name of his wife, Debra, and his first name (Deb-Ian). The official pronunciation for the name is: "deb ee n".
Debian Server vs Ubuntu Server Specifications
Debian – For Desktop
Minimum RAM: 512MB
Recommended RAM: 2 GB
Hard Drive Space: 10 GB
Minimum 1GHz Pentium processor
Debian – For Server
Minimum RAM: 256MB
Recommended RAM: 512MB
Hard Drive Space: 2 GB
Minimum 1GHz Pentium processor
Ubuntu – For Desktop
2 GHz dual-core processor
4 GiB RAM (system memory)
25 GB of hard drive space

(or USB stick, memory card, or external drive but see LiveCD for an alternative approach)

VGA capable of 1024×768 screen resolution
Either a CD/DVD drive or a USB port for the installer media
Internet access is helpful
Ubuntu – For Server
1 GHz CPU
512 MB RAM (system memory)
2.5 GB hard drive
Enjoy High-Speed Linux VPS With Full Root Admin Access –Now Get It At Just $7.99/m
What is the difference between dpkg and apt-get?
The Debian Package Manager dpkg has made the installation of software packages under GNU / Linux installation smart. Metadata in the software package and a database in the system enable the tool to recognize dependencies and conflicts during installation and to perform a clean deinstallation.
apt-get is the contemporary user interface for managing packages in Debian and Debian-based Linux distributions. The apt-get command is used to install, update, or remove software packages.
Debian vs Ubuntu | Which is the Best Linux Distro?
Difference between Debian and Ubuntu (Debian vs Ubuntu)
Debian – The Source  of many distributions
In contrast to others, Linux distributions will be Debian GNU, much like the real Linux kernel, put together by a large group of volunteers around the world. An overview of the worldwide distribution of the developers is shown in the world map of the developers. On the basis of this data, Edward Betts made further evaluations and created graphics. From there, it can be seen, for example, that the average Debian developer lives just off the coast of Greenland.

Installation:

The Debian installer does not offer a nice graphical UI, but every possible setting from the start and gives you the option of including your own installation packages.
You get a system that is optimally tailored to your needs and requirements.

Hardware compatibility:

The Debian version supports over 10 hardware architectures from time to time, from standard 32 and 64-bit desktop systems to power PCs.

Developer forums:

Debian forums discuss almost everything down to the smallest detail. You also vote on every decision that affects benefits.

Software:

Apart from Unity, almost all types of software that were developed for the Ubuntu version are also available for Debian.
Note, however, that Debian often only releases stable-builds (tested, finished versions of a program). This can increase the waiting time required for new versions.

Desktop interface:

The Debian version continues to use GNOME 3 desktops.
You can choose between Gnome, KDE and many others.
Ubuntu – The ambitious offspring
Installation:

This is based on the fact that it can be carried out quickly and easily with minimal user input.
However, there is also an expert mode. In expert mode, you can access every setting option as with the installer of the Debian version.

Hardware compatibility: In addition to the usual 32 or 64-bit desktop systems, Ubuntu focuses on mobile devices as a platform for its own distribution (Debian vs ubuntu).
Software:

There is almost always compatibility with regard to the software that was developed for the Debian version, as well as with Ubuntu.
The Ubuntu software is often more up-to-date and newer than that for Debian because versions that have not been fully tested (so-called nightly builds) are also published. According to developer forums, Ubuntu has clear rules of conduct in Ubuntu forums.
The tech board and a community council are selected every year.
Even if that seems quite democratic at the beginning, the Ubuntu founder has a right of veto and his permanent seat on the two councils.

Desktop surface:

The Ubuntu version relies on Unity for its desktop surface, which is a desktop designed by Canonical.
It is primarily characterized by the increasing development of mobile devices. These can, however, also use the standard inventory of the GNOME 3 desktops.
BEST LINUX DISTROS
1. Ubuntu
2. Zorin OS
3. Pop!_OS
4. Kodachi
5. Rescatux
6. Debian

Debian Vs Ubuntu / Ubuntu Vs Debian – which operating system is better for you, Let me know in the comment boxes Debian is better than Ubuntu?
---
If you would like to suggest any additions or updates to this (Debian Vs Ubuntu) page, please let us know.