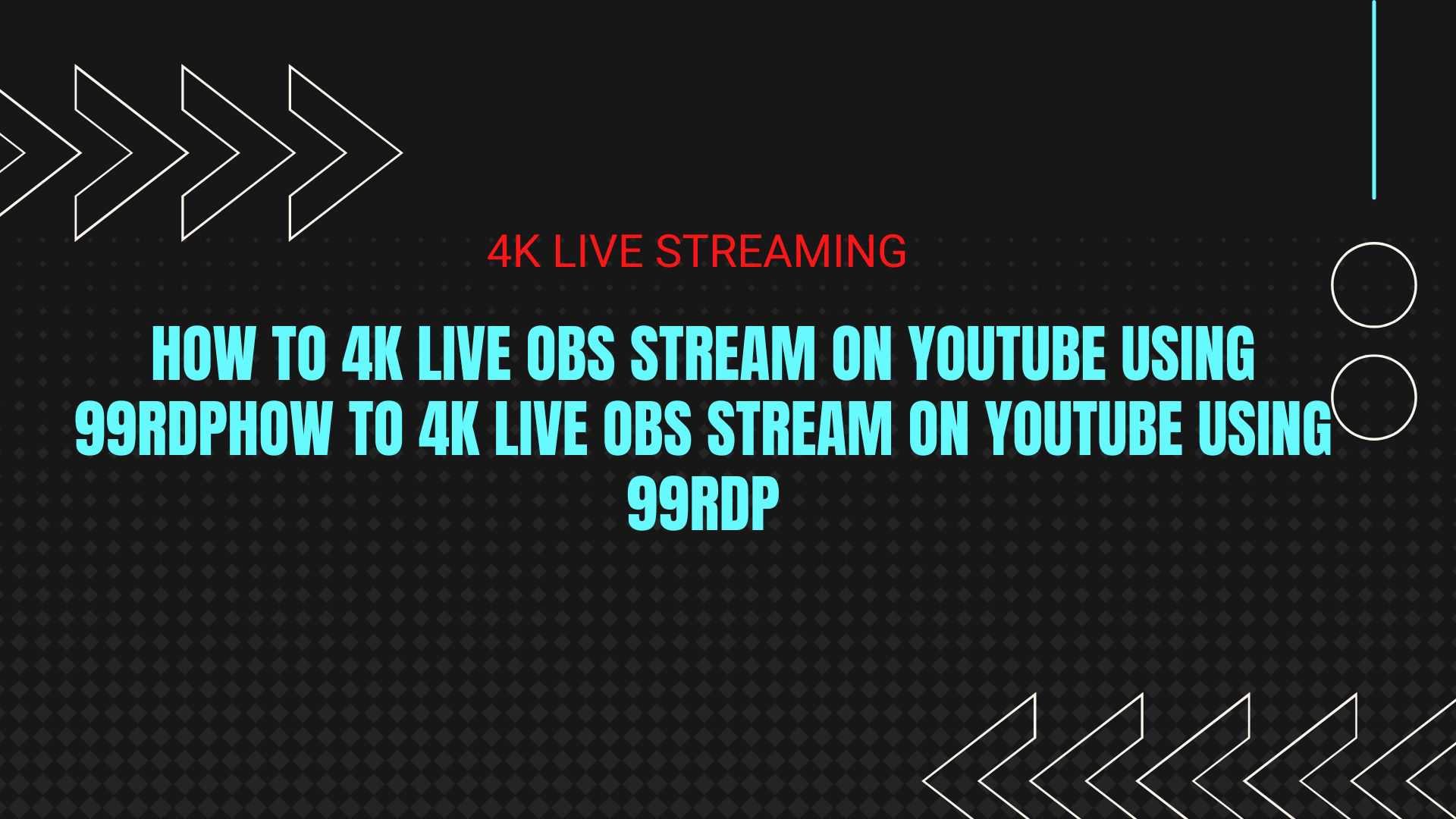 ---
Hello Everyone, in this short article we will discuss "How to 4k Live OBS Stream On Youtube using 99RDP". Remote Desktop Protocol is a proprietary protocol developed by Microsoft which provides a user with a graphical interface to connect to another computer over a network connection. The user employs RDP client software for this purpose, while the other computer must run RDP server software.
Prerequisites –
Windows GPU Streaming RDP
OBS Studio
4K Streaming File
Youtube Streaming Account.
OBS install process on Windows Server –
OBS Studio is a free, open-source, and cross-platform screencasting and streaming app. It is available for Windows, macOS, Linux distributions, and BSD. The OBS Project raises funds on the platforms: Open Collective and Patreon.
First, we need to download the OBS Installer file, So let's Download the installer file first.
Go to the official OBS Studio website – https://obsproject.com/download
After this click on the Download Installer Button to download the Installer file, after clicking the button it will start downloading.
Now go to the Download Folder and Run the installer file as Administrator
I will recommend you to go through the Default Installation Process.
Configure OBS Studio for Streaming Process –
First, create a new scene from the scene panel by clicking plus icon, you can use also your old scene.
After this create a new source or use your source from the source panel.
In the source add media source addons for streaming media files, you can choose also VLC if it's available in your source option.
Now Click on the browse button and go to your media location.
Select your 4k Media file and click the OK button.
Configure 4K Streaming –
Now go to the settings in OBS Studio, click on "File" in the top left-hand corner > Click on Settings.
Once you have the Settings window open you now need to click on the "Video" button.
Set Base (Canvas) Resolution to 3840 x 2160.
Set Output (Scaled) Resolution to 3840 x 2160.
After this Save the settings and close the window.
---